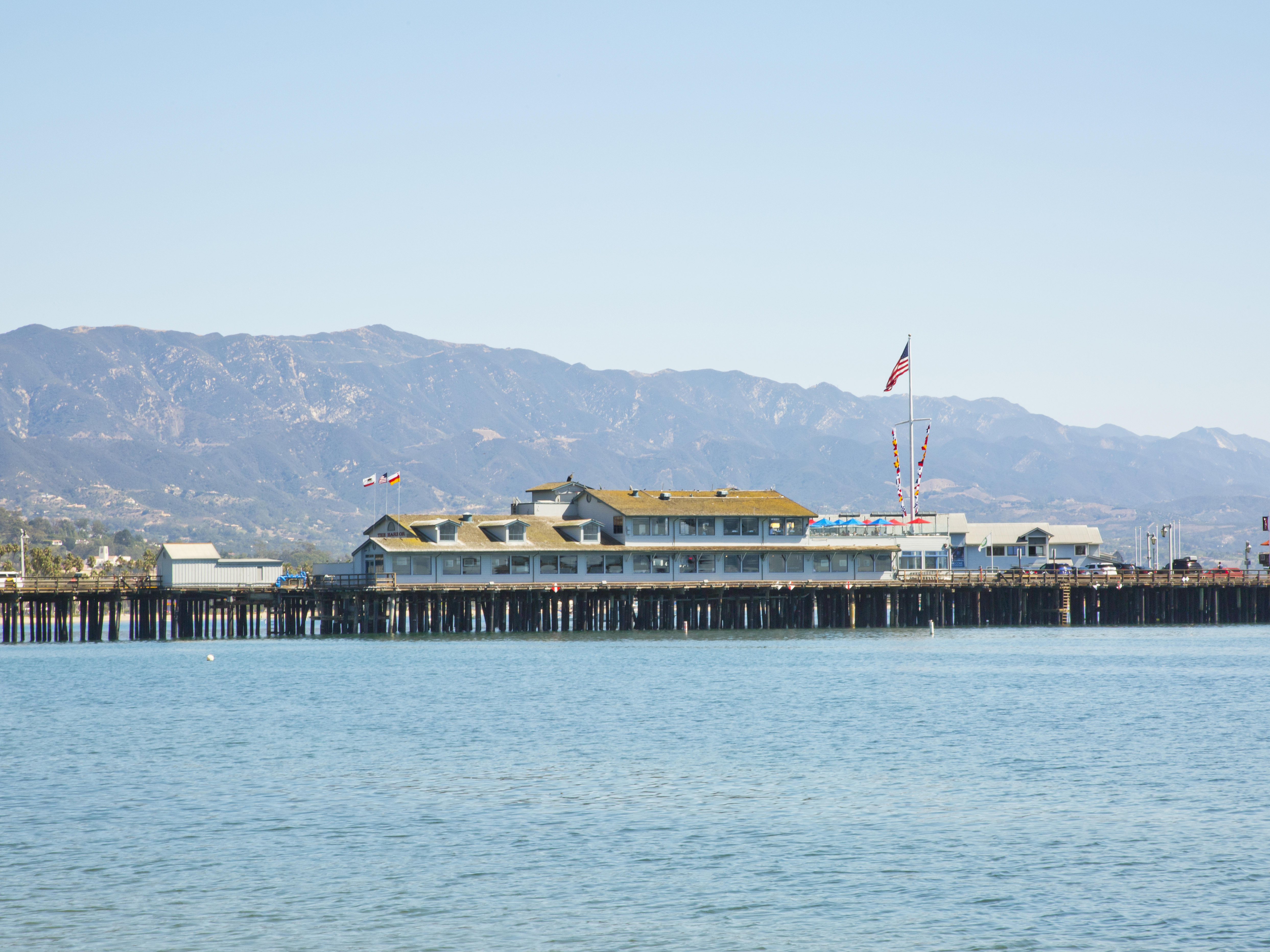 5 Reasons We Love Living In Santa Barbara

2018-04-19 11:44:26 -0700
5 Reasons We Love Calling Santa Barbara Our Home
1. What other city in California is nestled between the mountains and the ocean? Where else do homes have both mountain and ocean views? In Santa Barbara, you can hike the same day you take a swim in the Pacific Ocean! With an average year-round temperature of 70 degrees, where else do you want to be?
-One of our favorite hikes is Inspiration Point and our two favorite places to hop in the ocean are either East Beach or Butterfly Beach.
2. Santa Barbara has been said to be in the top 10 cities for the most eateries per capita! If you are a foody then this is the perfect place for you.
-A handful of our favorite restaurants include Loquita, The Lark, Brophy Brothers, Via Maestra 42, Jane, Los Agaves, Jeannine's and The Honor Bar.
3. Santa Barbara is a pet-friendly city! The city offers dog parks, dog beaches, and doggy friendly restaurants.
One of our favorite dog parks is Tucker's Grove. Our favorite spot that allows dogs on the patio is The Bistro at The Bacara Resort. Okay, this is the biggest kicker…you can do yoga with a room full of cats at Cat Therapy!
4. Santa Barbara offers incredible shopping. Downtown Santa Barbara enjoys the beautiful outdoor Paseo Nuevo mall anchored by Nordstrom, along with State Street boutiques, cafés, ice creameries, movie theaters and more. La Cumbre Plaza is another beautiful outdoor mall that is well known for its wonderful Pottery Barn, The Lure Restaurant (don't miss the delicious charbroiled oysters) and its newest eatery, Islands Restaurant. If you are looking for a great affordable sandwich stacked full of turkey then head over to Plaza Deli! On another exciting note, the city is finally getting a Target Store!
5. You will never run out of fun things to do when living in Santa Barbara. The activities are endless. You can head down to the Funk Zone for a day of wine tasting. Every Sunday there is a beautiful art show on Cabrillo Blvd. that offers everything from oil paintings, crochet, lawn art and jewelry from local artisans. Lower State Street has an incredible children's museum, MOXI, for endless family entertainment. The Santa Barbara Zoo is like no other. Don't miss the train ride! We can't forget to mention the awesome Westwind Drive-In Movie Theater in Goleta! The popcorn is unforgettable!
-A few of our favorite wine tasting rooms include Riverbench, Corks and Crowns and Les Marchands.
We are Santa Barbara locals and now you know why we will never move away :).
If you are looking to move to Santa Barbara or purchase a home feel free to reach out to us. We would love to help you call this beautiful paradise your home too!
Written By: Susan Manzo & Brittany Lough
*Photo Credit Meadow Rose Photography