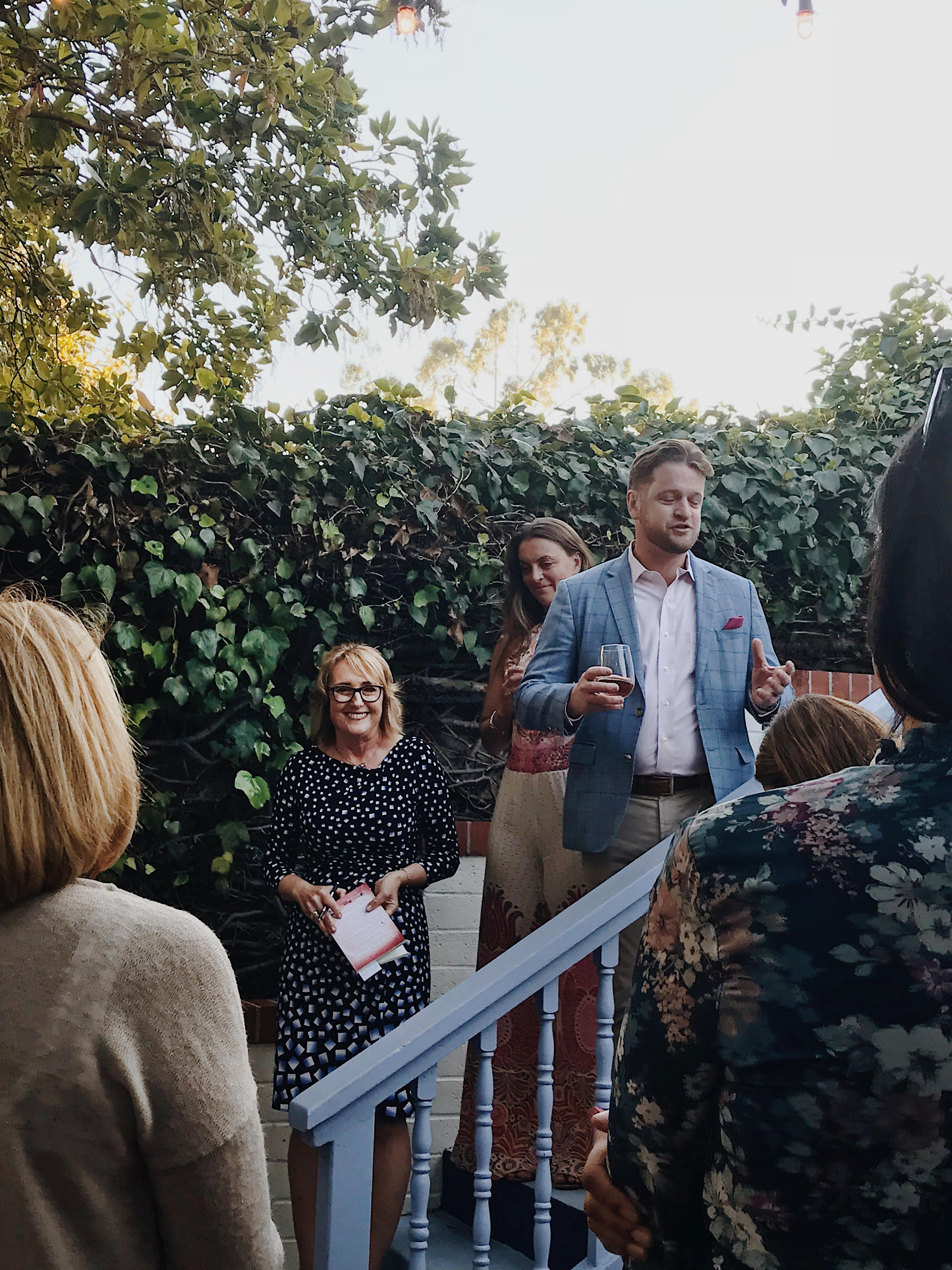 Celebrating Crazy over Normal at Leanne's Book Launch Party

2018-06-10 17:27:01 -0700
When I initially met Leanne at a local networking event, all I had known about her at the time was that she worked in real estate, so I was pleasantly surprised when I found an online invitation in my email announcing the launch of her book, "The Power of Things Unseen."
The last thing I expected to find out about Leanne through this book was that she had a remarkable story of leaving the comforts of home in New Zealand to provide as an aid worker in Romania. Written to "...[inspire] the courage for readers to step out and connect with their own voice," and to "...learn how to follow that voice - reaching for their dreams while trusting their gut- and unleash The Power of Things Unseen," I knew I had to get my own copy and show my support. I mean, what a classic example of girl power, right? I made it a point to bring my good friend, Kara, along, because I knew that she would feel the same way.
When we entered the party together, we were greeted by Leanne's husband, who was selling copies in the lobby of Float Luxury Spa. After purchasing our own copies to get signed, we were led to an inconspicuous courtyard in the back, where guests were buzzing in conversation, and the event was abounding in hor d'oeuvres and bubbly. I managed to sneak a few peeks into the massage rooms as I was walking through to the courtyard, which were as stunning and serene as the backyard venue, so I made a mental note to bookmark this location for a potential anniversary date with my husband, or perhaps a luxe day of pampering with the girls.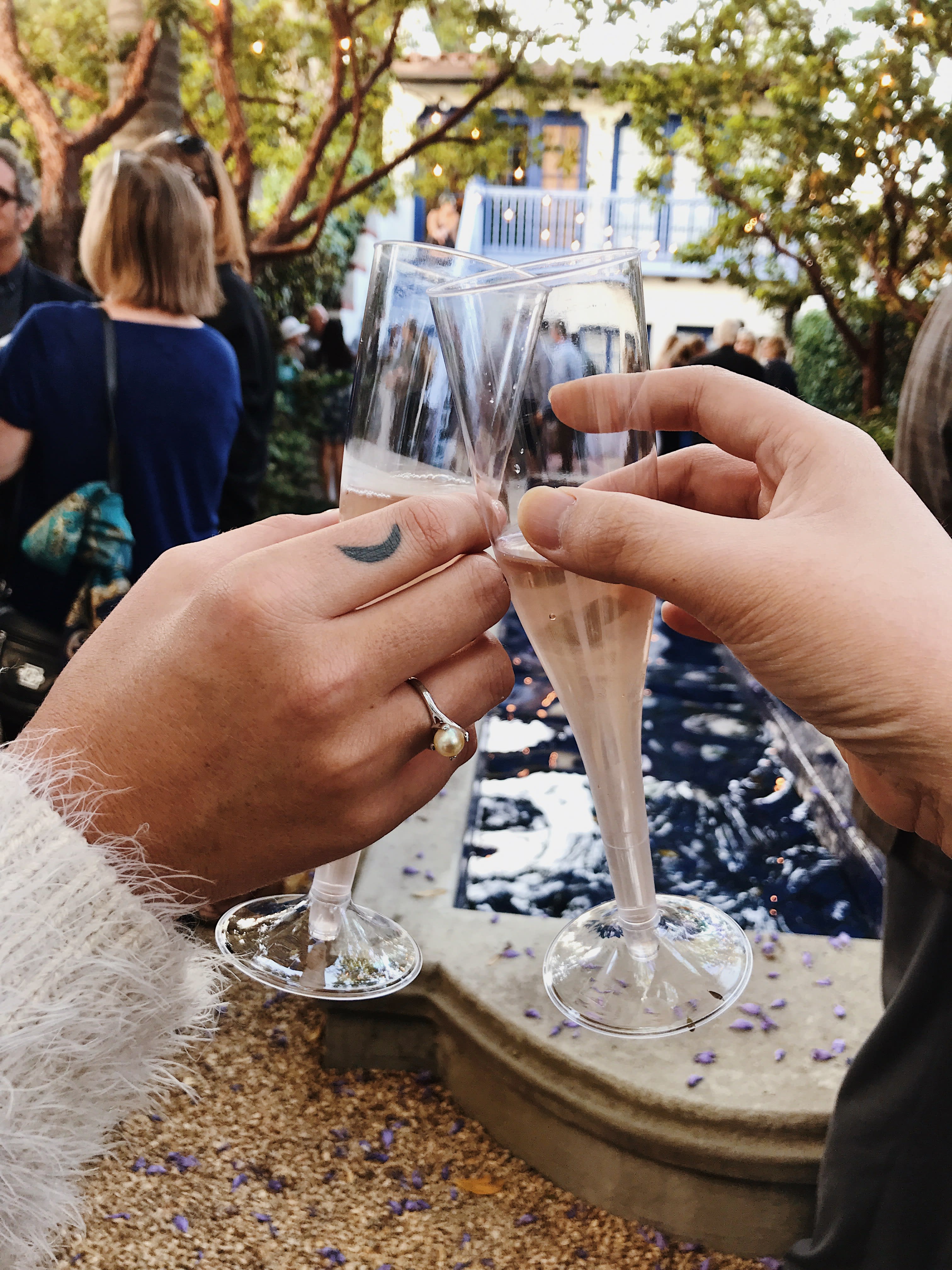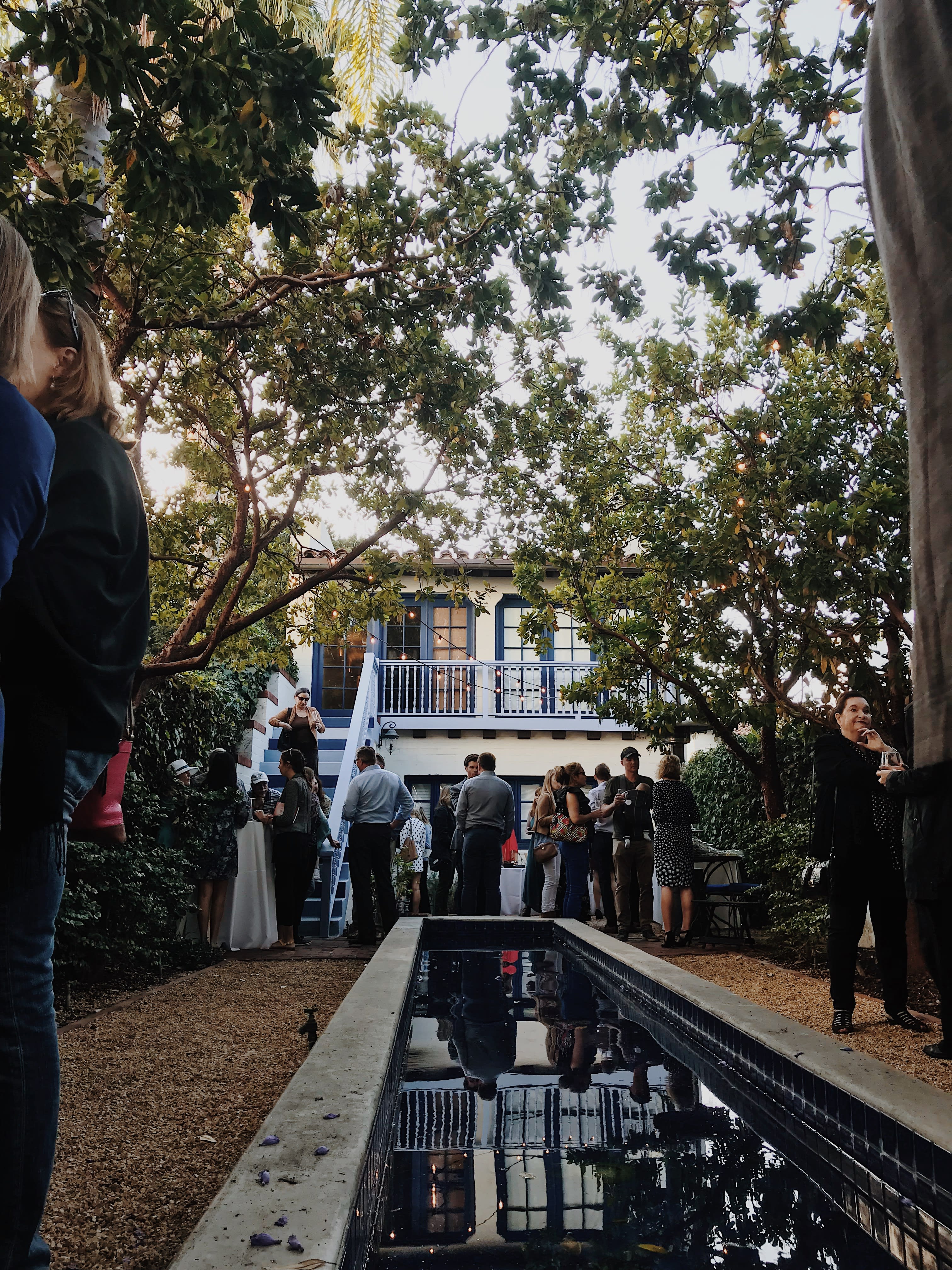 About an hour into the event, Leanne made her initial remarks and thanked her husband for supporting her throughout the entire process, which I thought was such a sweet moment. She then gave us a little sneak peek by reading an excerpt from the book, detailing one particular experience in Romania when her landlord invited her family over to show her hospitality by killing and serving them one of her prized chickens... right in front of Leanne, her husband, and her young daughters. That one example of crazy is what I cannot wait to read more about once I get a chance to dive into this book.

If you couldn't attend the book launch party but would love to buy a copy of your own, it's available now to purchase on Amazon! A huge congratulations to Leanne Woods for organizing such a beautiful event.