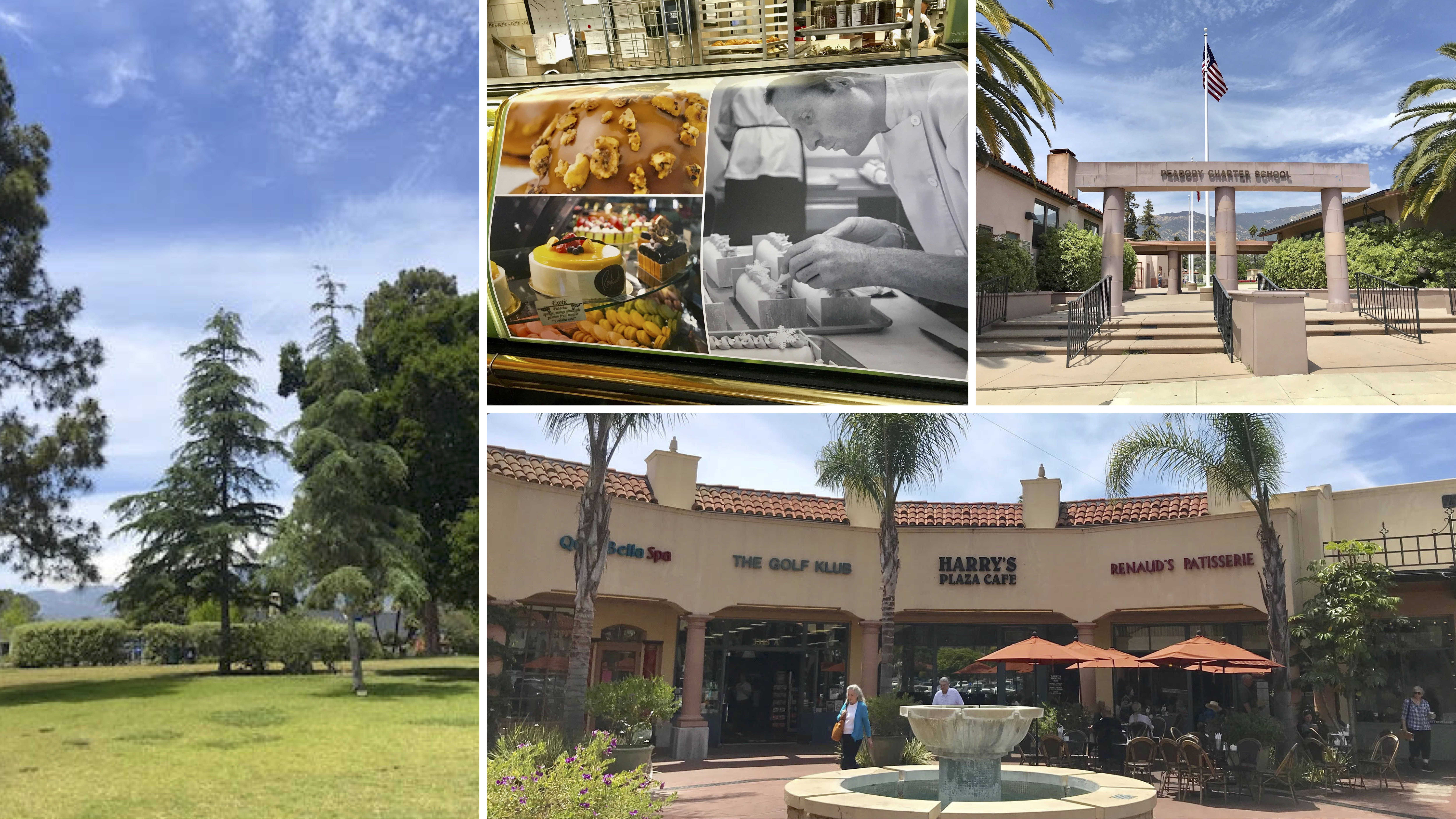 Fun Facts And Information About San Roque!

2018-05-08 14:17:35 -0700
For you history buffs…
According to Wikipedia, "The streets were laid out in an irregular grid transected by spokes from a central circular hub, a street named Argonne Circle. In 1926, plans were approved for the San Roque Country Club and golf course to occupy much of the area adjacent to Rutherford Park, but development stalled due to the Great Depression and in 1939 portions of the unbuilt golf course land were donated to the city of Santa Barbara to become San Roque Park and Stevens Park. In 1928, Peabody Elementary School was built in San Roque in response to population growth."
Loreto Plaza which is now famous for Harry's Plaza Cafe, Chaucer's Books, Seven Day Nursery and Gelson's was previously a lemon orchard before the plaza was developed in the late 1950s.
For you foodies…
There are two incredible breakfast places in San Roque, Jeannine's and Renaud's Patisserie. Jeannine's has a killer egg and bacon burrito and a delicious french toast with fresh berries. If you like more of a European style breakfast definitely check out Renaud's. They have some of the best croissants and pastries in town! Here is a tip…if the restaurant is busy, they sell Renauld's pastries at Gelson's which is also located in Loreto Plaza. Pizza Guru is a perfect spot to pick up lunch. They offer a large variety of pizzas and are known to load the toppings on. They don't believe less is more! The iconic Harry's Plaza Cafe is a must for dinner, not only because of the delicious food but also for having the most generous drinks in town. The bartenders absolutely pour a big, stiff drink! And where else in Santa Barbara do you have a waitress that has been serving locals for over 35 years!
Real Estate…
Have you been dreaming of living in this very charming family friendly neighborhood located walking distance to State Street, Parks and Schools? Single-family homes in today's market are selling anywhere from around $1 million and they can go all the way up to just above $2 million. Condos for sale can be found priced anywhere between $550,000-$1,400,000. The new development located on State Street called Estancia is offering brand new luxury Spanish Colonial Revival condos priced from $965,000-$1,315,000. These prices are anticipated to go up after the first phase has been sold out. Driving through San Roque you will instantly fall in love with the neighborhood. All of the homes offer unique charm and architecture. The streets are lined with beautiful mature trees. Living in San Roque provides you with a small town feel, but it is conveniently located to all the amenities you could possibly need.
Citation: Wikipedia contributors. (2018, January 1). San Roque, California. In Wikipedia, The Free Encyclopedia. Retrieved 21:36, May 8, 2018, from https://en.wikipedia.org/w/index.php?title=San_Roque,_California&oldid=818075954