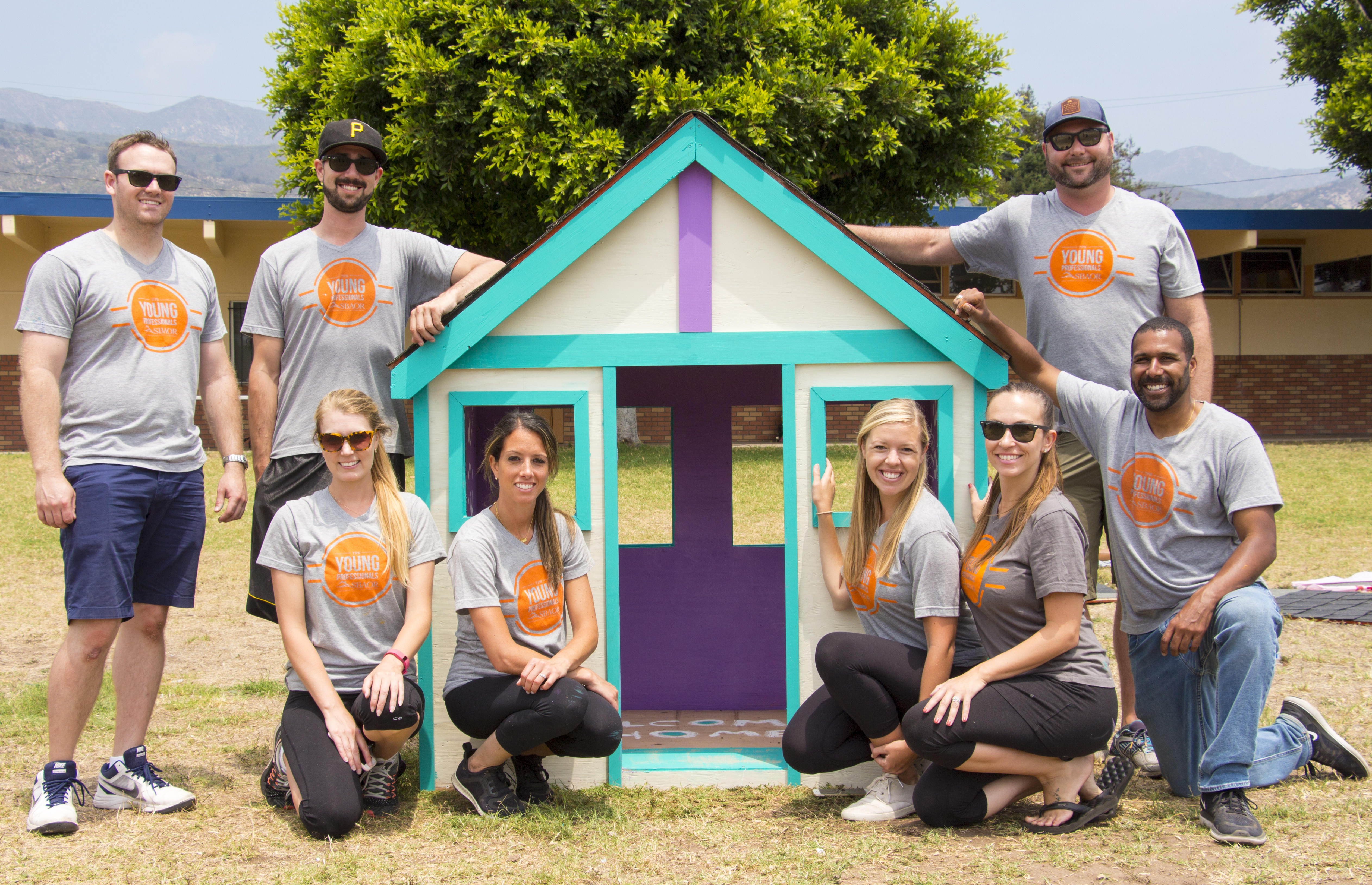 Habitat for Humanity - Playhouse Build Day

2018-08-08 15:34:42 -0700
This may have been one of my absolute favorite events to take part in! Through the Association of Realtor's Young Professionals Network, I was able to collaborate with Habitat for Humanity and take part in a fabulous event to help our local youth.
We had a group of 8 at 9am sharp on the lawn at Saint Joseph's Church in Carpinteria ready to build! The purpose of the event was to construct and decorate playhouses for non profits and families in our community. The day began with a multitude of unfinished wood pieces ready to be put to use in our house. We had the opportunity to pick paint colors and decide how we wanted our house to look - we went with a playful fun vibe since it's for kids. Our volunteer group began piecing the house together, erecting the walls, painting the trim, assembling the roof and perfecting all of our finishing touches.
While we were working on our house, we also went to work to help a neighboring team. Overall, it was a really rewarding day full or fun and creativity resulting in numerous new playhouses for local children to enjoy! I really look forward to participating again next year.