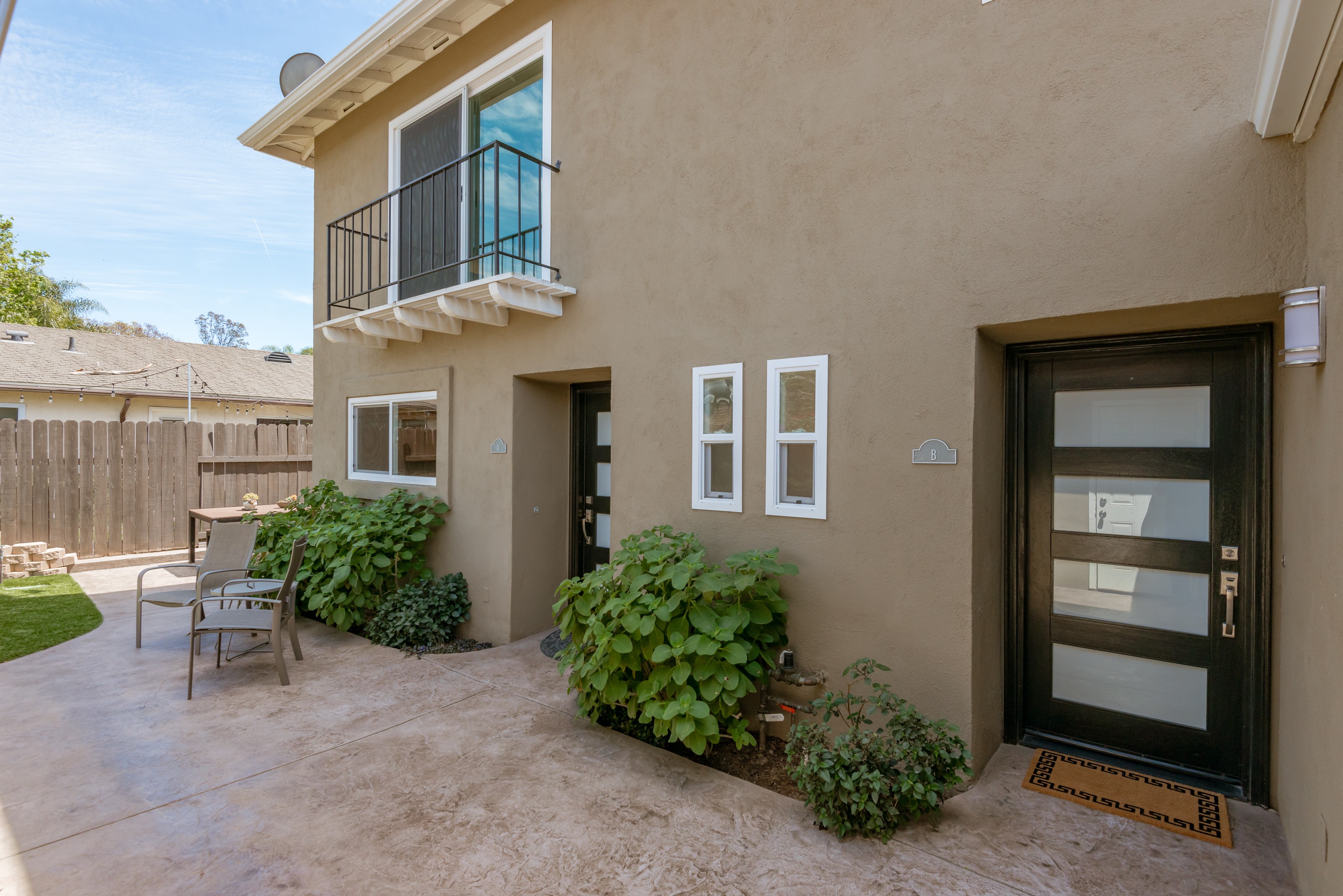 Home in Hidden Valley

2018-06-22 09:10:58 -0700
Home in Hidden Valley
We've been so lucky this last month to spend a lot of time in the Hidden Valley neighborhood of Santa Barbara. Not only did we sell our clients an incredible single family home in the neighborhood, but we also listed and sold a duplex in Hidden Valley.
First off, why the name "Hidden Valley"? We assume it's because this neighborhood is a bit off the beaten path. Really, the only reason to head to this secret neighborhood is if you are going to visit friends there. The neighborhood does not provide a thoroughfare to any other parts of town, keeping this a low-trafficked area of town. It's quiet and peaceful. Many of the homes have beautiful, unexpected, view peeks of our mountains. You can even encounter some tree-top views from the homes bordering the creek.
Luckily for residents, this neighborhood is nestled in, yet so convenient to almost all parts of town. A quick jaunt to a beach walk at Hendry's beach followed by drinks and happy hour at Boathouse. Take Las Positas in the opposite direction and you will find yourself grocery shopping at Gelson's, enjoying coffee and a pastry at Renaud's, or dinner at local favorite, Harry's. It's a quick drive to both Upper State and Downtown. Pretty much a prime, hidden neighborhood in Santa Barbara.
As for the fabulous properties we had the opportunity to be involved in...
Duplex
This gorgeous property was lovingly cared for and remodeled by the owners, enlisting the help of Designology Studios talents. After lots of market prep, a quick 2 weeks on the market, this property sold with two offers and sold at a record-breaking price for the neighborhood at $1,526,000!
Single Family Home
This home was a little gem that we found off-market for our clients. After working with them for over a year we were so, so happy to find this one. It beautiful condition with a pretty much full remodel, putting green in the back and tree-top views, this was such a special home and a joy to sell!