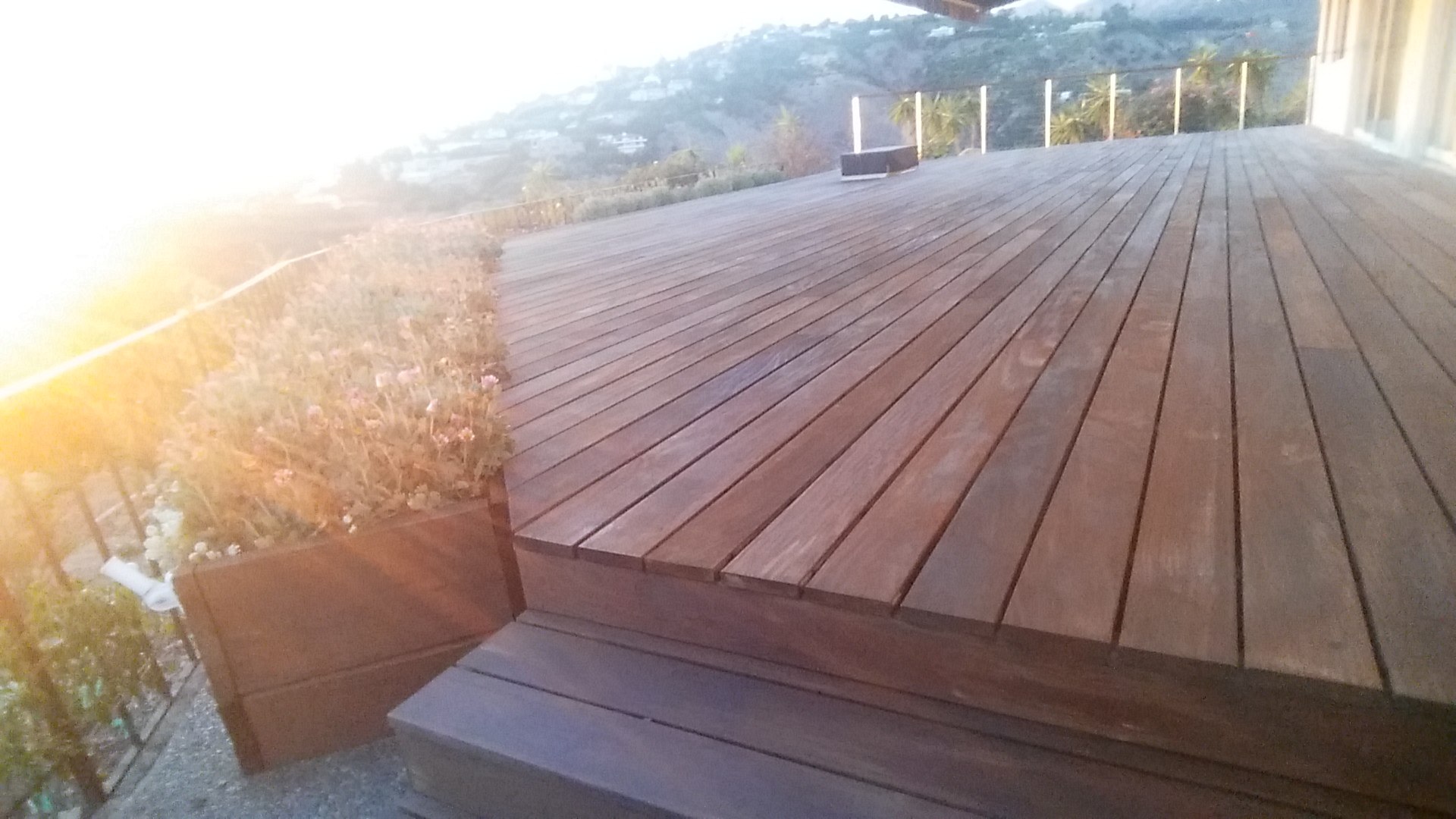 IPE Deck Restoration in Santa Barbara

2018-04-19 12:18:27 -0700
On the upper hills of Santa Barbara, beautiful views overlooking the city and ocean are coupled with the potentially damaging conditions of direct sunlight. Over time the sun wears away the condition of your home, especially wood surfaces.
Recently we were contracted to refinish this deck, bringing it back to its original beautiful condition. The IPE hardwood surface demonstrated its durability as we brought it from its prior grayed condition to looking brand new.
This was one more deck saved from the damage of the sunny Santa Barbara weather! We recommend having decks cleaned, brightened and refinished around every 12 months in order to keep them in good condition. We'll be working with the homeowner to keep this deck maintained for the rest of its lifespan.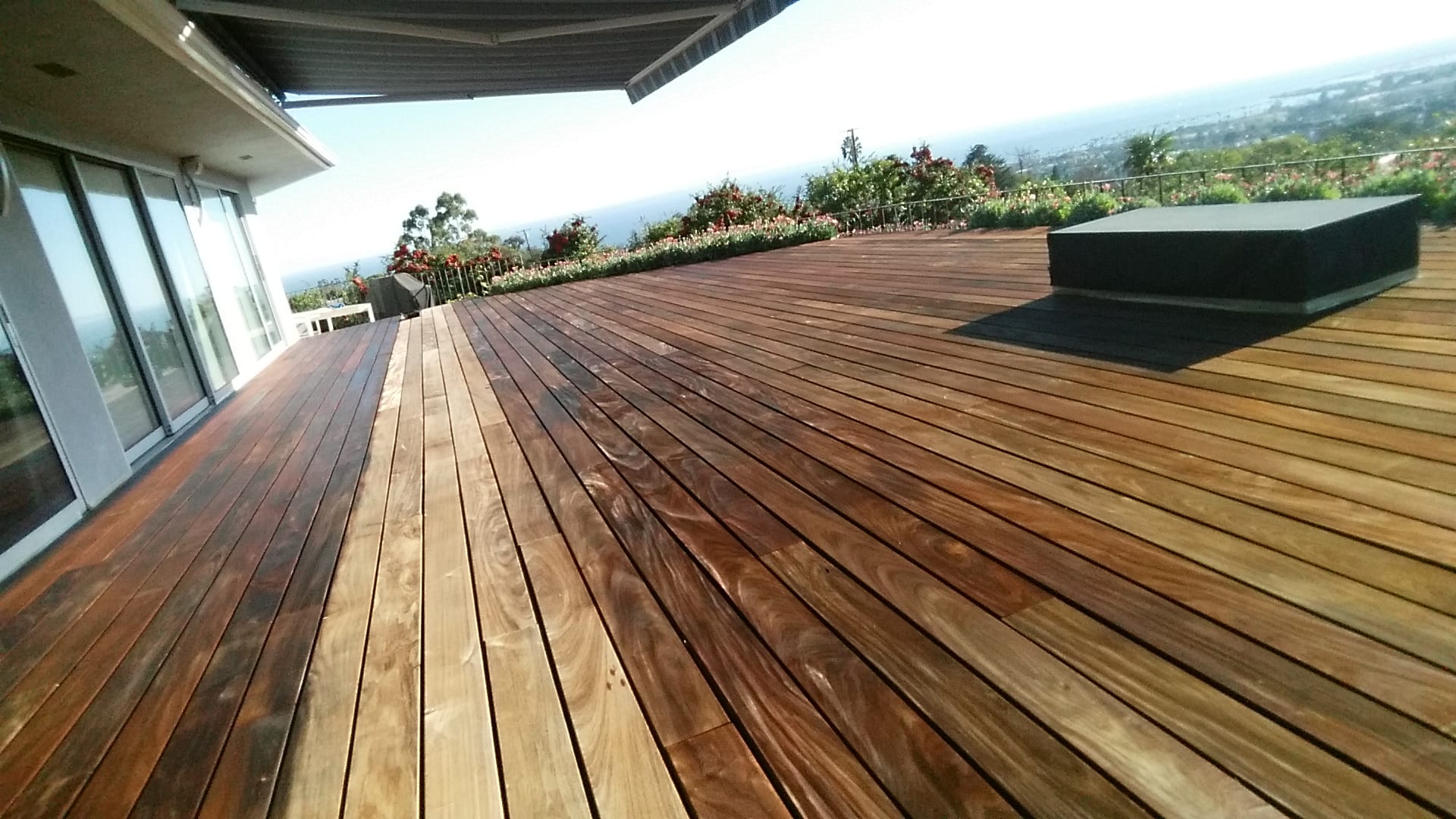 Work in Progress. Midway through the staining process.