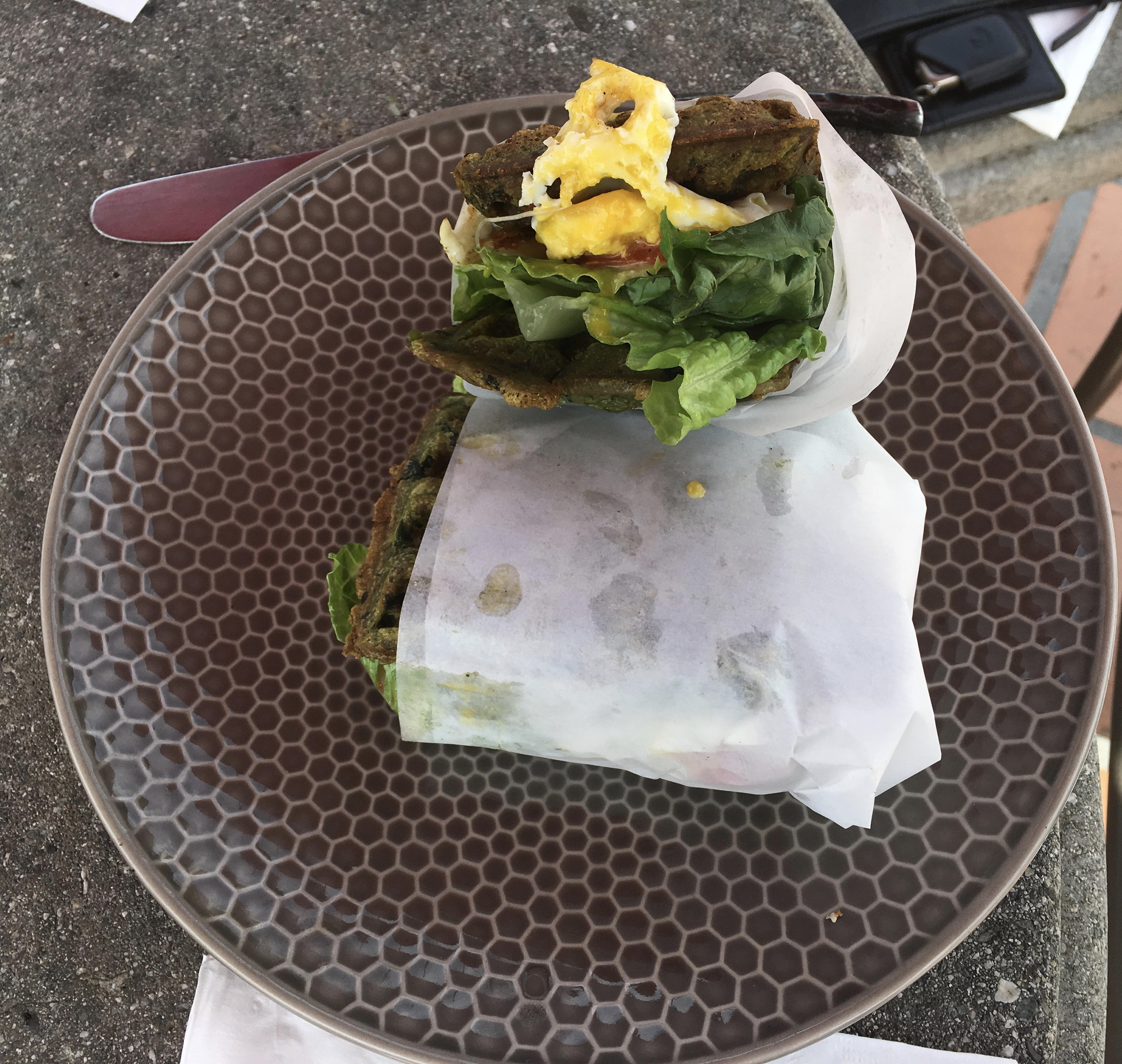 The Perfect Saturday Morning - breakfast at The Honey B Cafe and a visit to the Farmers Market

2018-05-06 07:09:40 -0700
I woke to another beautiful Saturday morning in Santa Barbara, full of thanks for a day to enjoy the wonders of this town. I knocked back a thick strong cup of my fave French Roast coffee, ambled out my door and within seconds was on beautiful East Beach for my regular morning walk. An hour later I had worked up a hardy appetite and headed for breakfast at a place I had heard about, but had never been before. Tucked away on the roof at Antioch College, directly above the Farmers Market, I found what I was looking for - The Honey B Kitchen. Each menu item is made to order with homemade, wholesome, plant-powered ingredients. There were so many delicious choices, but I settled on the EGGO - sunny side egg, lettuce, tomato, shaved parmesan, chipotle ranch, on spinach sun-dried tomato waffles. My mouth was watering and rightly so! It was absolutely fantastic! My husband ordered the LITTLE MONSTERS - fresh spring rolls filled with jicama, cucumber, arugula, carrot, avocado, sprouts, black sesame seeds. Served with tamarind peanut sauce. Those were equally tasty!
With sated appetites we headed next door to the Saturday Farmers Market - one of my happy places. Rows of fresh vibrant organic produce called my name as I strolled by, filling my senses with joy. Produce purchased, I am set for a week of more yummy. The simple things in life definitely bring me much pleasure.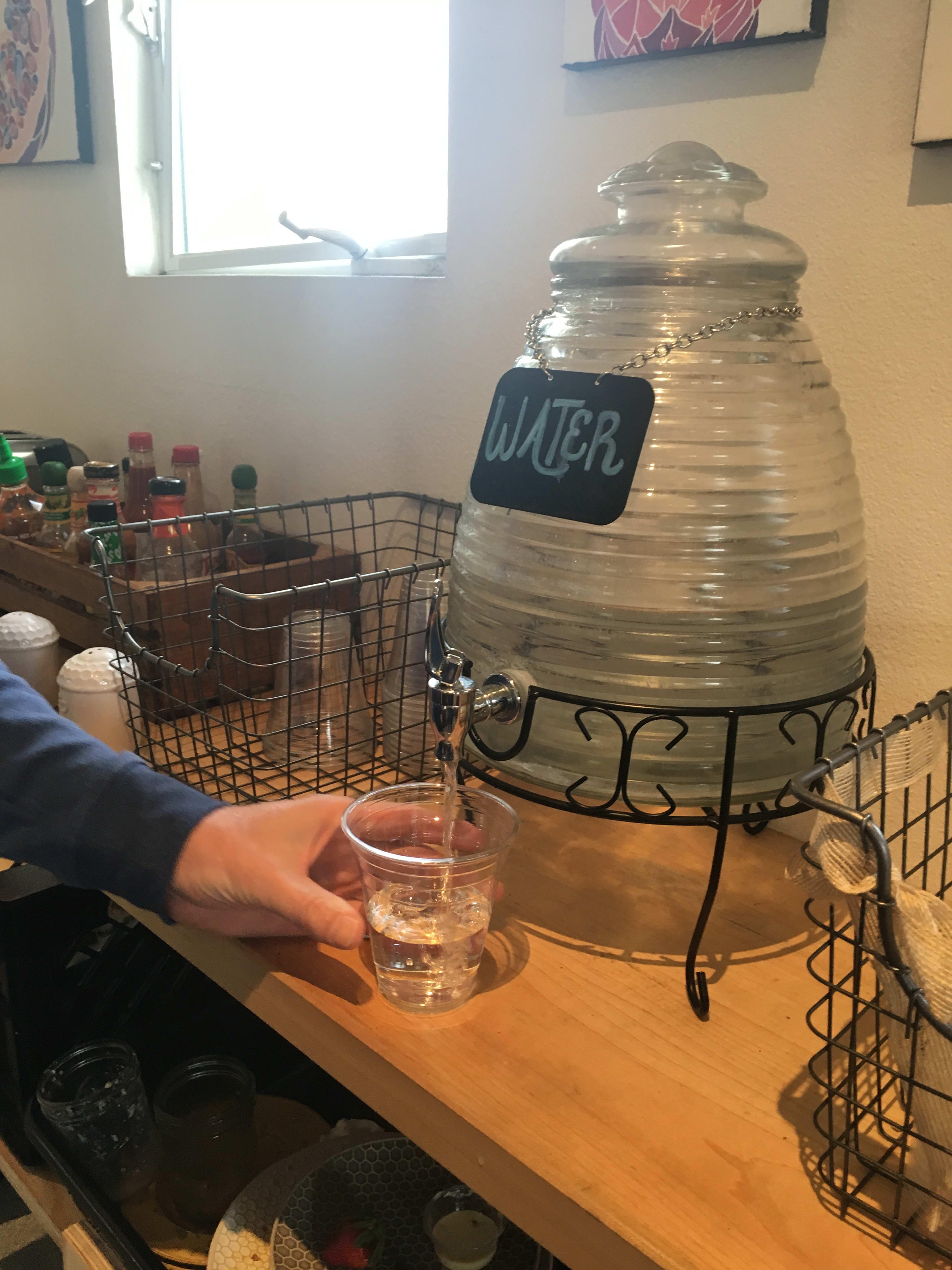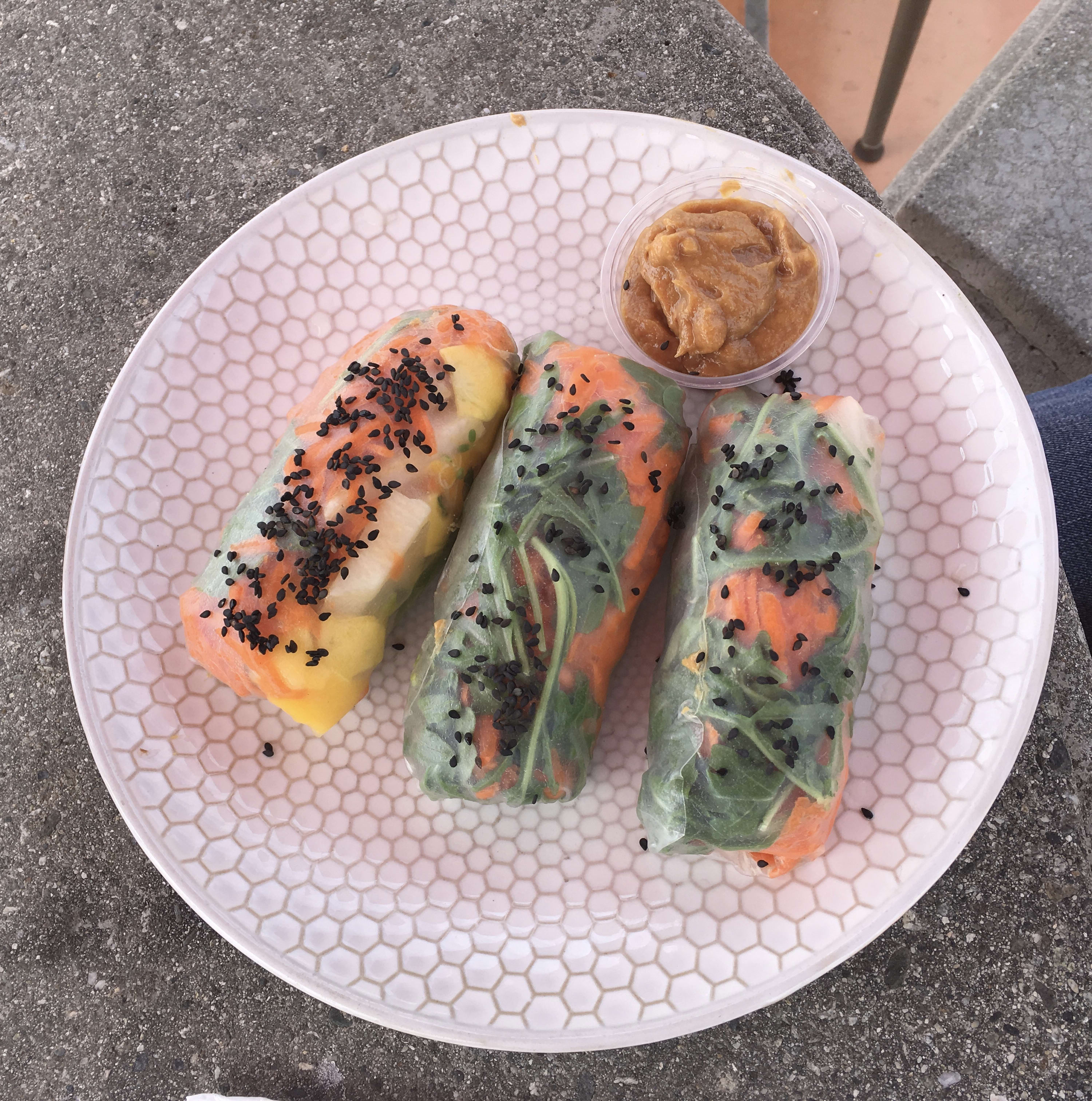 Delicious Little Monsters and inside The Honey B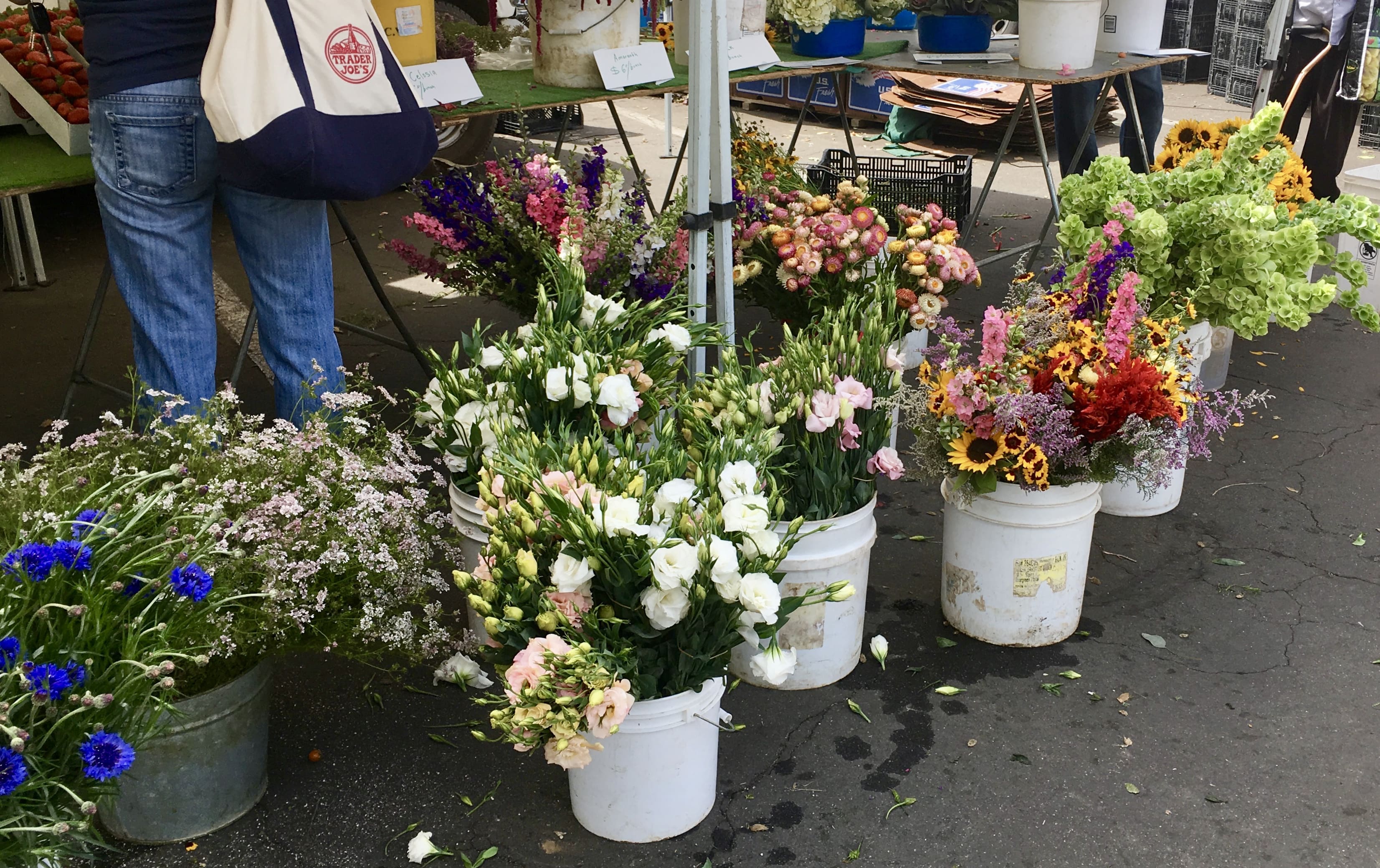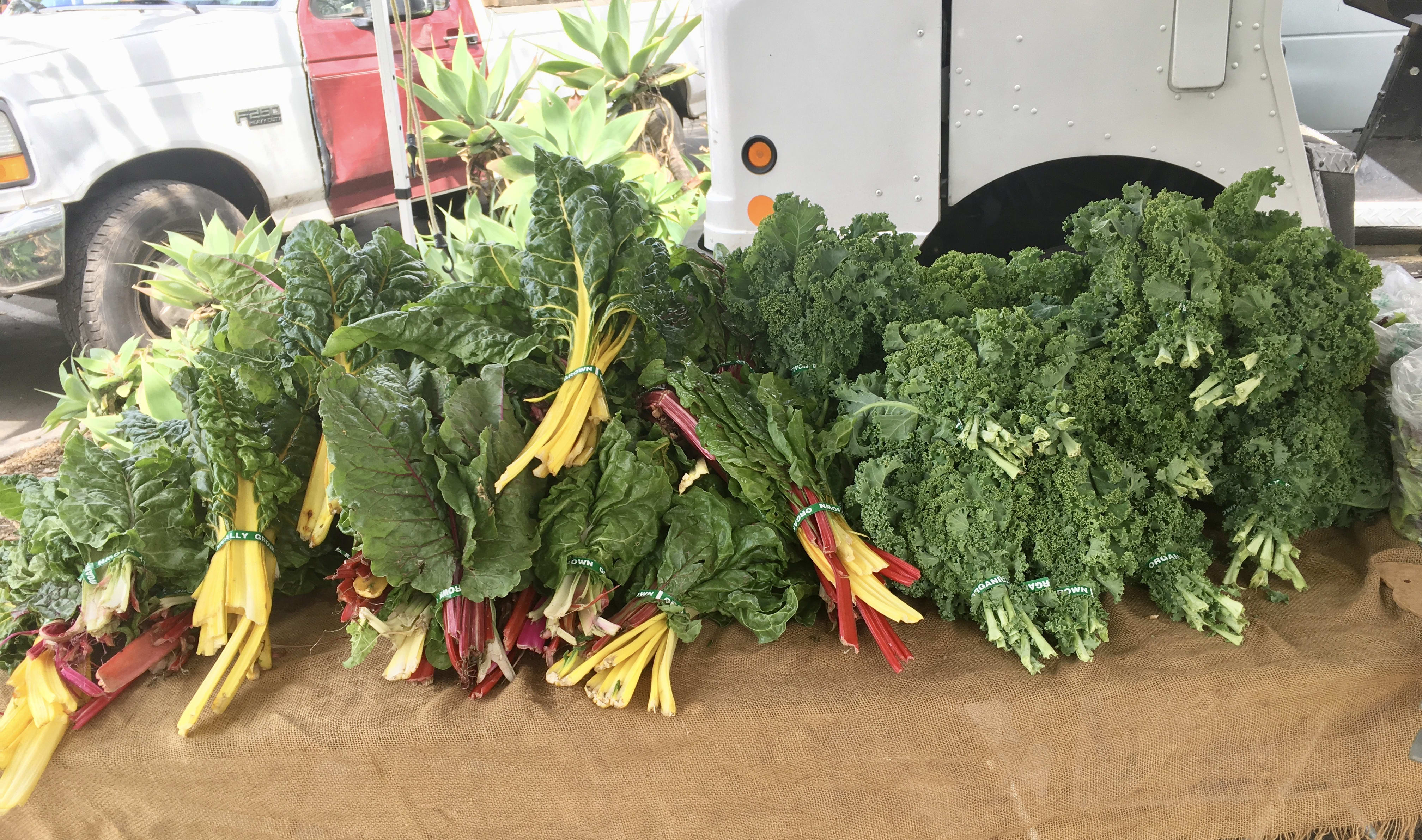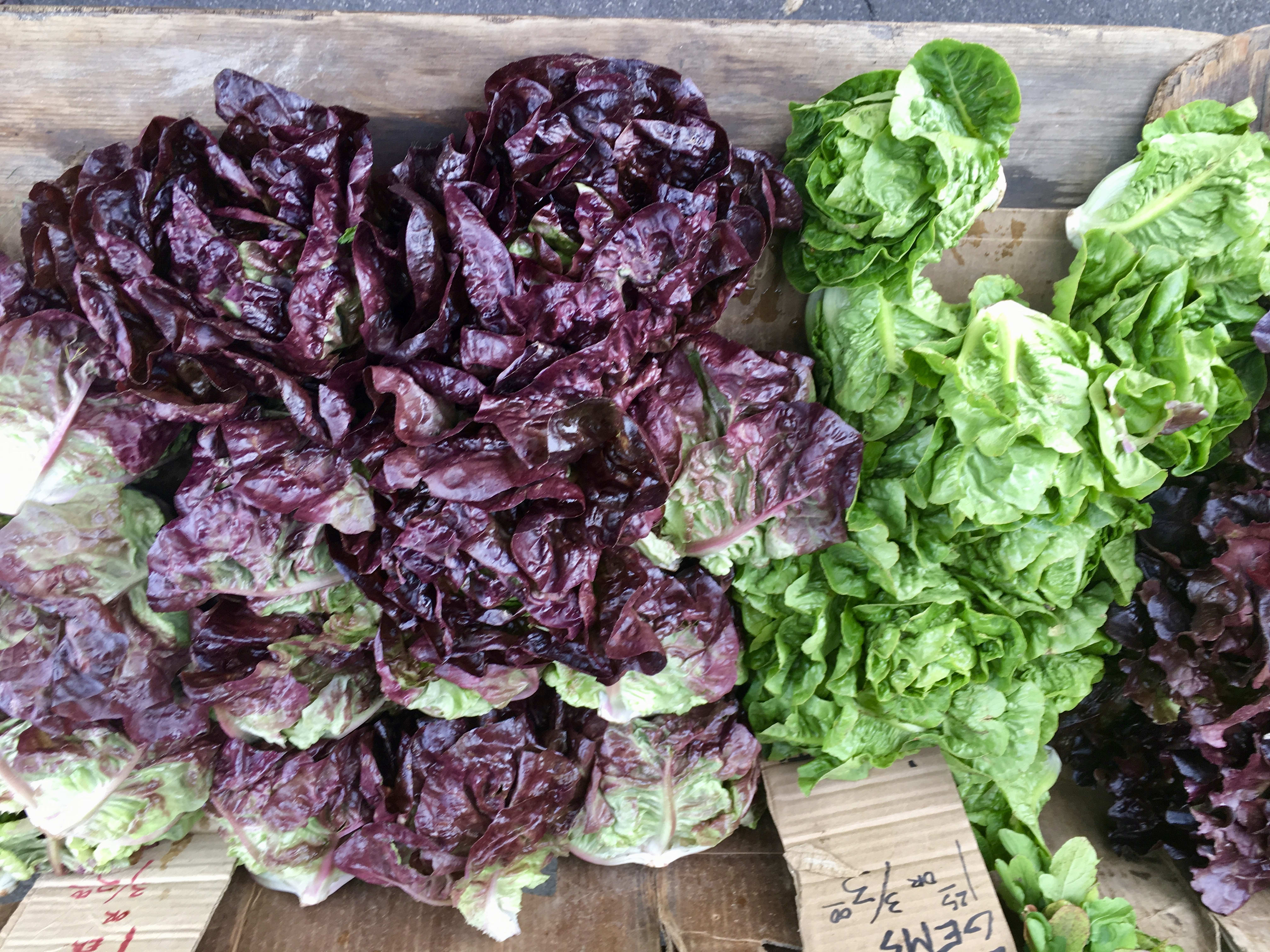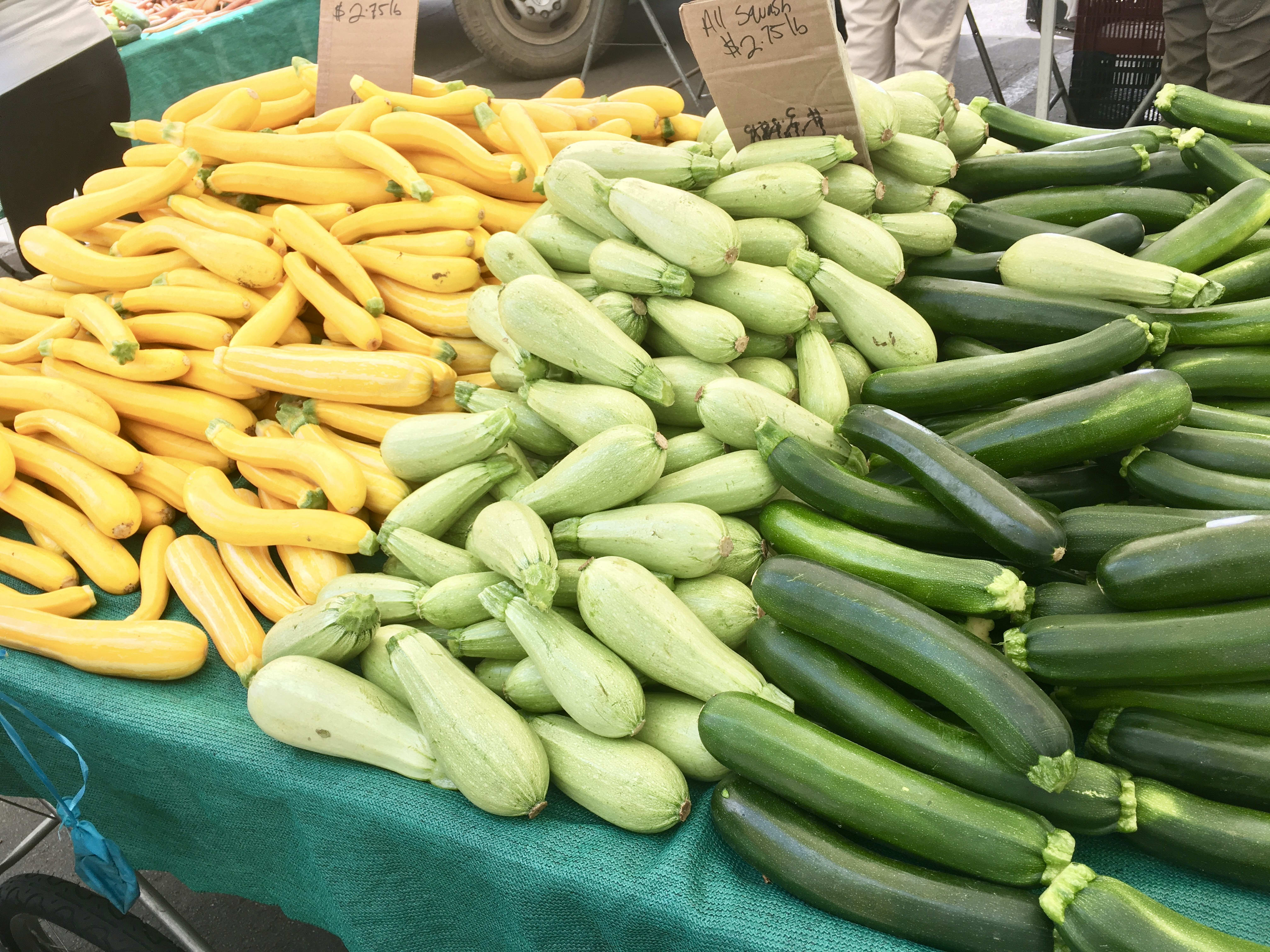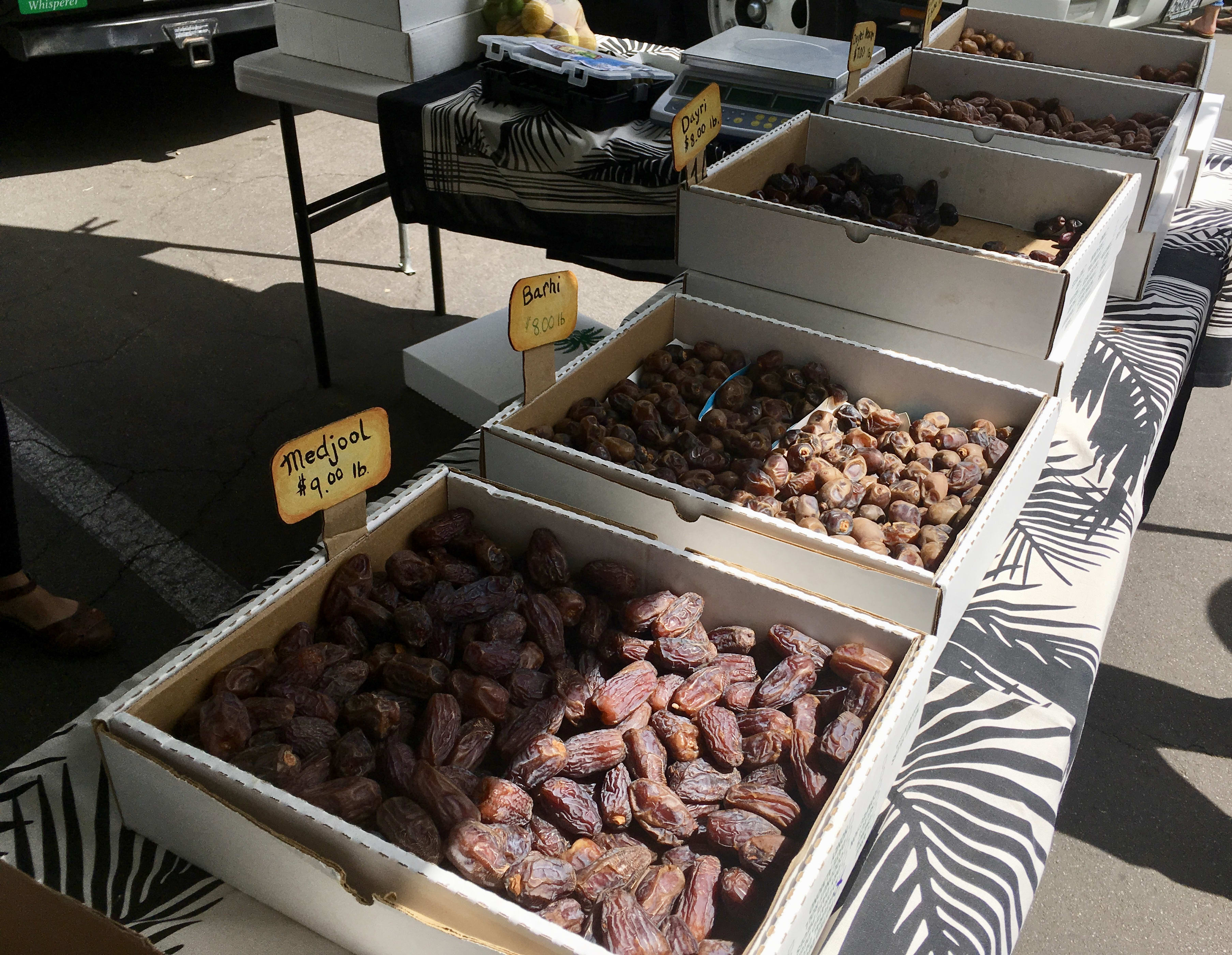 So much Yummy and Vibrancy on a Saturday Morning in Santa Barbara!