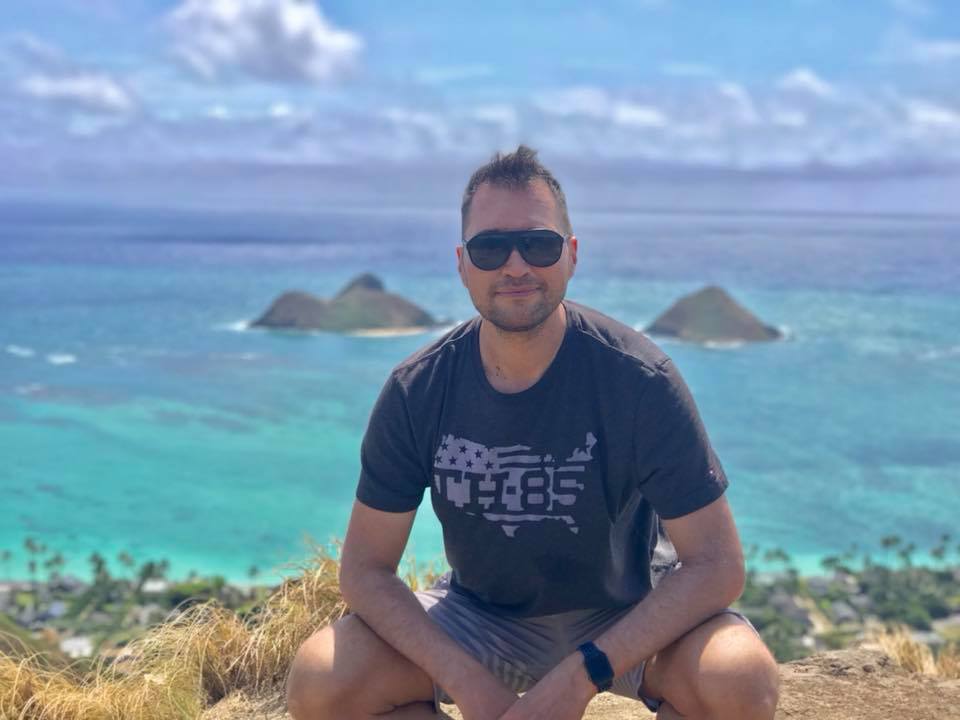 Thomas Johansen - Survivor and Superstar

2018-10-11 19:40:06 -0700
Imagine waking up one day with a virus that could stop your heart. This nightmare, unfortunately, became a reality for one of our Village agents, Thomas Johansen.
Here's what happened.
Born in Soro, Denmark, about 45 minutes from Copenhagen, Johansen came to Santa Barbara when he was 24 years old with the goal of managing high-end hotels, before he transitioned into his real estate career.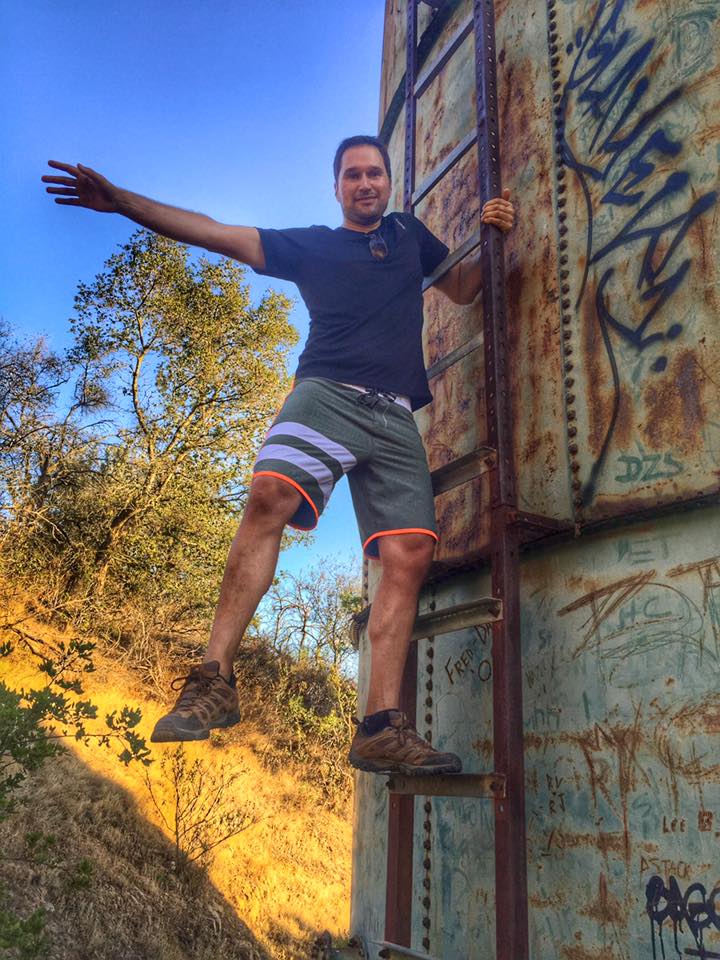 In early 2013, an avid cyclist, Thomas was in the hills on a ride when he first realized something was wrong. Feeling some pressure in his chest while biking, he visited the doctor and was told the pain was nothing serious, most likely just due to stress. Thomas knew it was something more and insisted on seeing a specialist. Sure enough, Thomas was immediately diagnosed with cardiomyopathy.
Thomas lasted four years medicated until one morning he woke up alone in house with his heart racing. Feeling like he was going to pass out, Thomas used a "mind over matter" approach. He concentrated, did controlled deep breathing to slow his heart, and called a friend who took him immediately to Cottage Hospital. He was rushed to UCLA where he remained for five weeks and was placed on the national transplant list for a new heart - his place was #34.
Being number 34 on this list created a looming anxiety. Nonetheless, Thomas continued with his life as he made the most of his condition. He continued cycling, hiking, hanging out with friends, and selling property– but none of these things could keep his mind from drifting to the reality of his situation. He knew things looked grim. He knew his heart was failing.
Qualifying for a transplant is not an easy process. There are multiple requirements, a recipient must meet to qualify for an organ. While the donor can be either male or female, you must be the same size as the donor to accept their heart.
You must be physically strong enough to withstand the surgery and mentally sound enough to endure the journey. One must display a feisty and purposeful will to live. Thomas was more than qualified and equipped for this battle. He fought hard.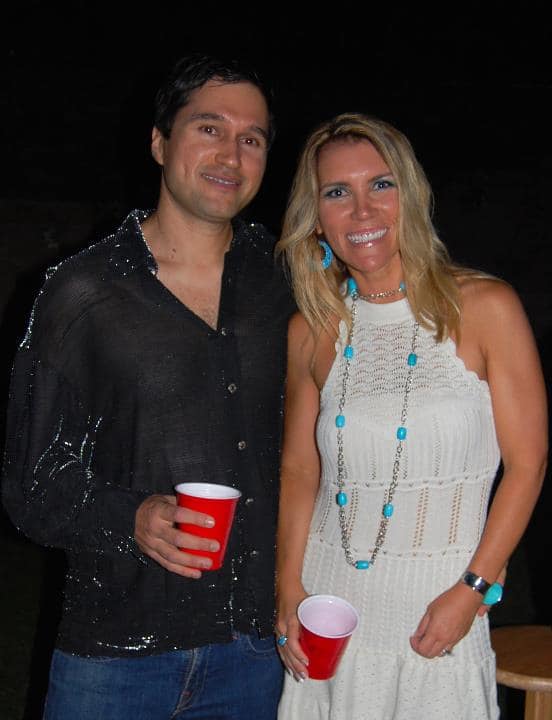 With Fellow Village Agent Natalie Grubb
After living with a progressing disease, in and out of Cottage Hospital, things started to get more difficult. It was June and, as usual, Thomas was working – holding an open house for a beloved client when overwhelming exhaustion set in. It did not take long for him to realize his heart was failing. He tried setting up his signs for the event but couldn't muster the strength and was forced to sit in a chair, barely able to answer questions from the potential buyers and open house guests. He'd called a colleague for help with the open and to assist with the heavy lifting, mobility, and tours of the home.
Then, it happened. Thomas started having ventricular attacks (VTs) – 73 to be exact. The paramedics were called, and he was taken to Cottage Hospital. He needed to get to UCLA as soon as possible. Luckily, Thomas' lovable personality motivated the medical contacts he had previously made at UCLA for a quick response. They helped facilitate a next day arrival for Thomas – a task that was practically unheard of.
Once at UCLA, things did not go as planned. Thomas, fortunately, did get bumped from his spot at 34 to 3 on the donor list, but still needed an appropriate match. Weeks went by with no luck, and Thomas was stuck in a hospital bed: eating the same hospital food, not able to go outside, trying to stay strong both mentally and physically. He did not want to have to go on a heart machine, for it would reduce his chances of getting the transplant.
Despite his condition, Thomas was still actively working, with the help of an angel colleague – selling property, answering calls, doing what he could fulfill the work obligations he had in Santa Barbara. He closed 5 deals with unprecedented and invaluable help from his beloved, Village Properties colleague, Tiffany Dore, during this extremely stressful time.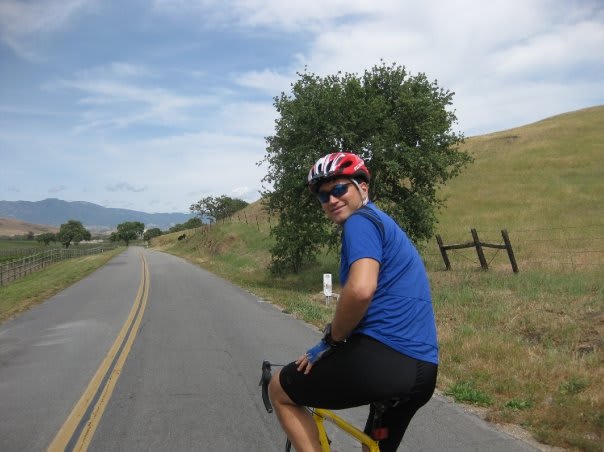 Eight weeks went by and Thomas was losing faith. Feeling lonely and depressed, one night he'd asked his favorite nurse, Jana, for some anti-depressants to help with the unmanageable anxiety and fear. The Dr. agreed this was a good idea and then, the next day, she came back with more than he could ever ask for - a transplant match. His new heart was being flown in from Arizona.
When harvesting donor organs, all other organs must be removed before the heart is allowed to leave the donor's body - it is then expedited to its destination. Thomas didn't sleep that night, he was busy preparing for his 5:00 AM surgery. His thoughts raced, wondering, "What is it going to be like when I wake up? Is the heart going to change my personality?" While he knew this wasn't likely, he couldn't keep from considering the possibility. However, Thomas always knew he'd wake up and live more - he knew the Universe was going to provide him with a new heart by the end of the year, even when he was number 34 on the transplant list.
After the surgery, Thomas did wake up. His parents flew in from Copenhagen and they all lived in an Airbnb, close to UCLA while Thomas had his follow-up care. When leaving the hospital, the doctor came in with a "present" for Thomas - a huge trash bag full of medication. Initially, Thomas had to take 86 pills a day - for the remainder of his life he will have to take anti-rejection medication to keep him alive. As of today, he cannot hug people, go to movie theaters, or stay in big crowds as Thomas' immune system is completely compromised - if he gets sick it could threaten his life.
He was just allowed to take his first trip recently, going to Hawaii to break in his new heart. Something new happened, he gravitated towards the ocean. All he wanted to do was swim. Thomas often wonders if this newfound love of water and swimming is a contribution from his miraculous donor. Hopefully, one day he will find out.
Thomas' donor was only 20 years old. After a year, which is fast approaching, Thomas was told he would be allowed to write an anonymous letter to the family to see if they are willing to connect. There is nothing he wants more than to express his gratitude for giving him more life to live.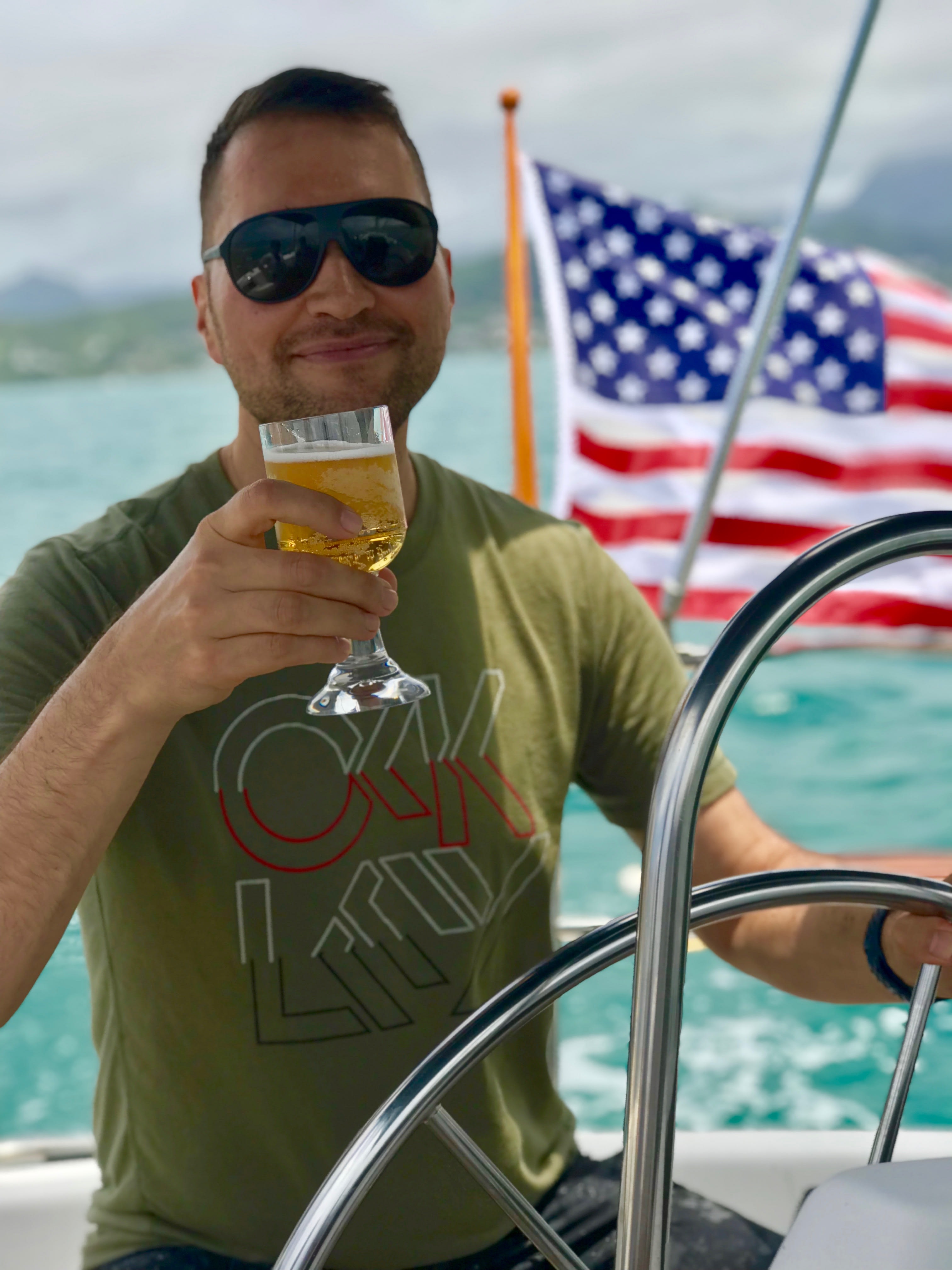 After Thomas told me this story, I couldn't help but inquire – when he only had eight weeks to think about his life and its possible end, did he have any regrets? Was there anything he had always wanted to do but never got the chance to?

Upon asking him this question, Thomas immediately said he wanted to race sports cars– like Porsches, BMWs and Audis. He has not yet been able to because he cannot increase his heart rate unnecessarily, but with his gratitude and refreshed outlook on the fragility of life, I have no doubt, Race Car Thomas, will quickly come to fruition.

Thomas is now thriving – recently, less than a year after the procedure, he completed a 20K cycling race in Salt Lake City, at 6000 ft elevation for the Transplant Games of America! He visits his favorite places around Santa Barbara, such as Oliver's, Mesa Verde, Los Agaves and the multitude of biking routes. He tells everyone to try the Impossible Burger at Oliver's, understandably– If anyone can relate to Impossible, it's Thomas. 

Thomas is still hustling real estate for his grateful clients, who all say it is they that couldn't have survived without him. Giving speeches on the transplant process and counseling other heart patients in similar situations, Thomas has truly made the most out of a life-altering situation.

Let's all take a minute to thank Thomas' donor family for allowing the donation, all the doctors for their care and contribution, and Thomas' huge circle of support that helps keep him alive and pursuing his passions today.

And we can all ask ourselves: "Is there something in this life we haven't done, that we regret not doing?" If there is – go do it.

Follow Thomas' incredibly lucky journey on his Instagram @thomjohan. All about how Thomas is enjoying his life with a new heart. Also, a huge shout out for Tiffany Dore. She showed through her actions what family, loyalty and hard work is all about. Thank you both for being part of Village Properties.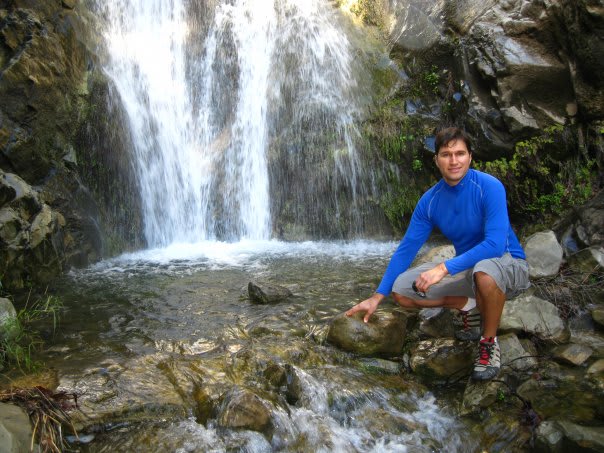 To be a donor in California:
here
.
To donate to the American Heart Association click
here
.
Side note: Renee Grubb, owner of Village Properties, was winner of The Leading Executive Challenge at this year's Santa Barbara Heart Walk, she is a prominent donor and her crew at Village Properties participate in the Heart Walk and fundraise, tirelessly, each year.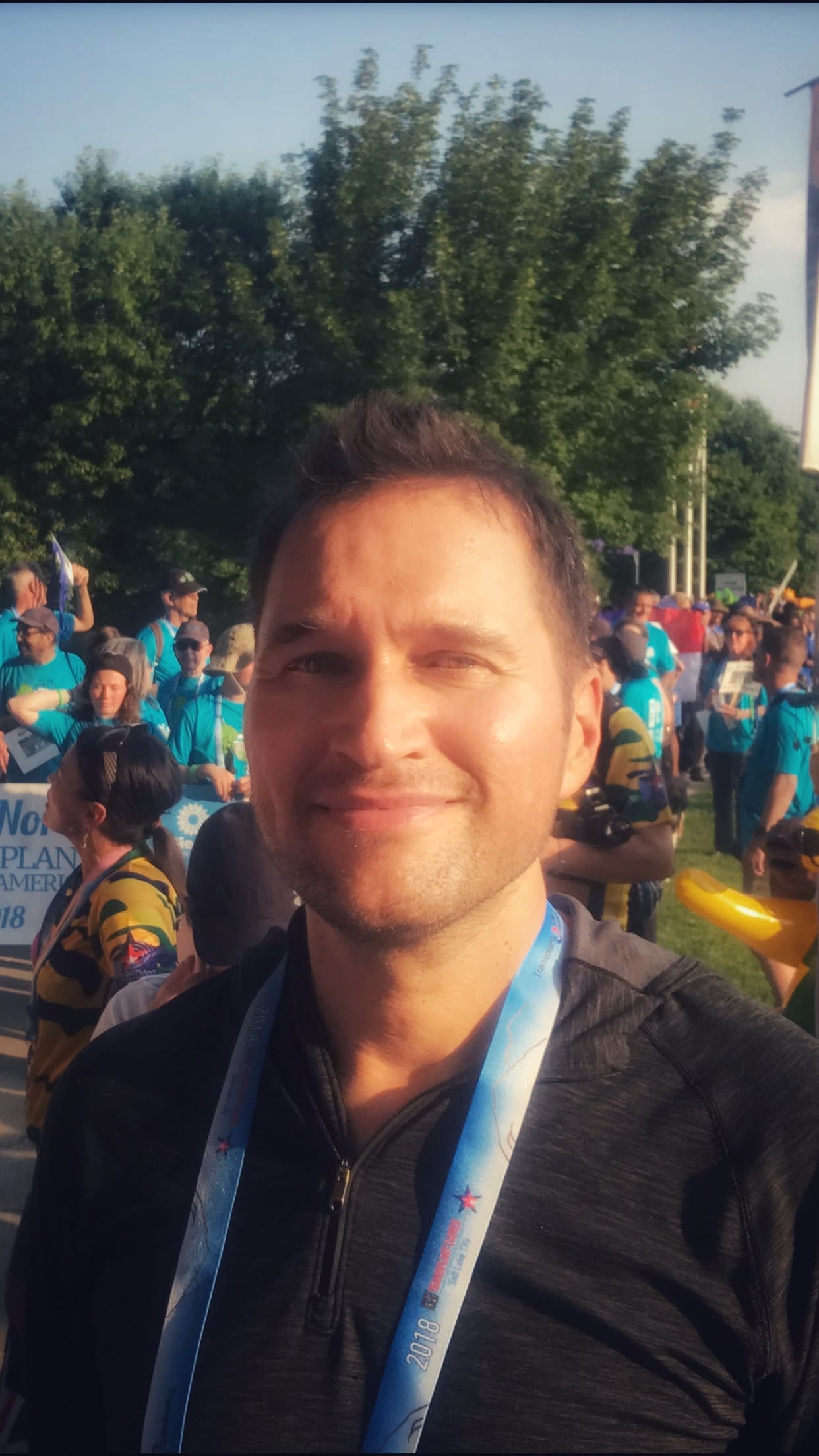 At the Transplant Olympics