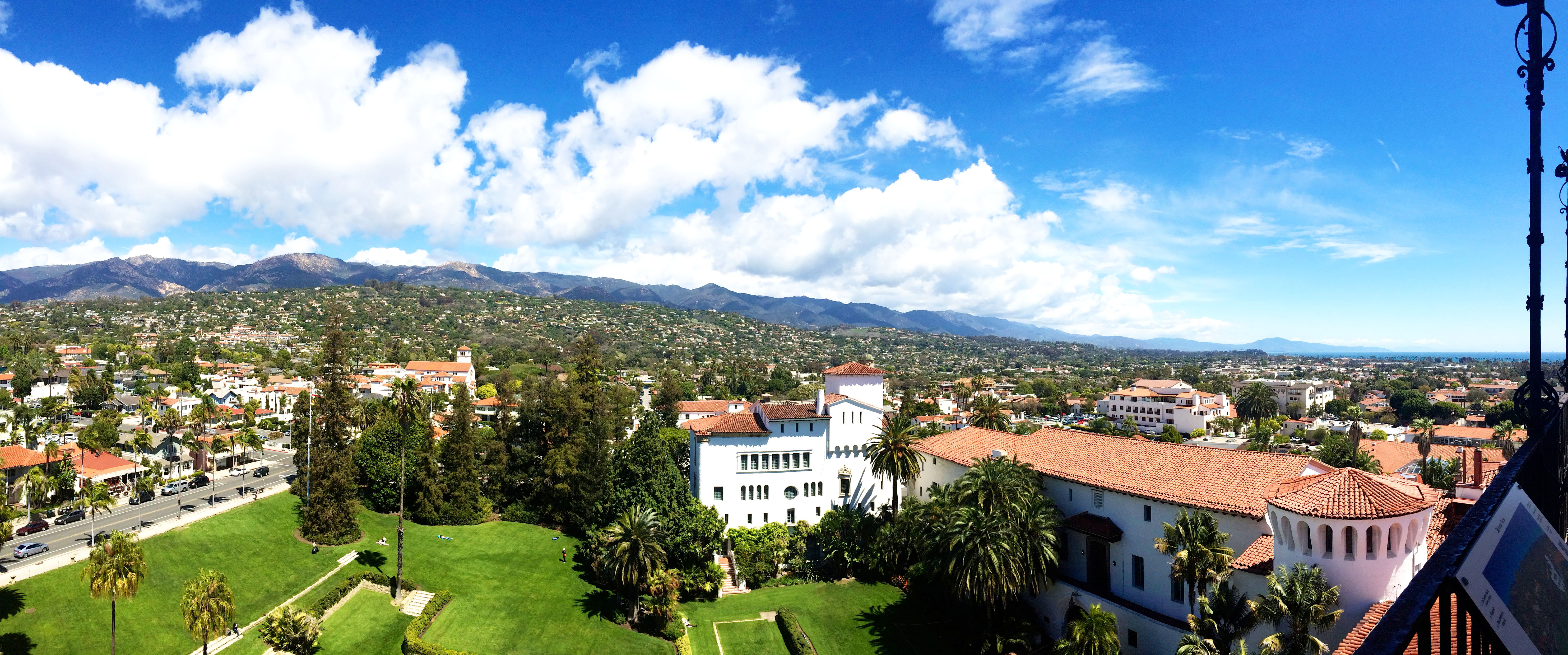 Welcome Home Santa Barbara - Tour 10/4

2018-10-04 17:32:04 -0700
The rains cleared just in time for us to head out on our Thursday Santa Barbara property tour. We went all over today from a beautifully serene hacienda to a totally decked-out condo to a sweet San Roque home and on. There are some really great buys out there!
We fell in LOVE with this home as soon as we drove through the entryway. A sweet Spanish style home built in the true hacienda style around a center courtyard. Many times we see these hacienda homes with a hallway bordering the center courtyard, but this one was different in that many of the bedrooms and living spaces bordered the courtyard allowing the rooms to open out to the yard with a hallway on the other side. This was such a special place nestled in the foothills on approx 4.2 acres. One of our favorite homes we've ever seen.
15 - San Roque/Above Foothill - Santa Barbara California 93110
2bd 2 full | 0 half
Drop-dead gorgeous condo. Really if you're looking for a move-in ready home, this could be the one. We've always liked the 2-bedroom condos in this development, they are nice and spacious with generously sized bedrooms. This one took it up to a whole other level with a remodeled kitchen, bathrooms and a bonus office. A great buy for someone in the condo market!
Another great top to bottom remodel. In one of Santa Barbara's few gated residential communities, this is a very spacious home with a bedroom and full bathroom on the first floor allowing for a multitude of possibilities. We especially loved the kitchen with white cabinets and Quartz countertops.
Another remodeled, very sweet home in San Roque. Really beautiful landscaping facilitates entertaining both outside and in. We especially loved the mountain views from the upstairs master bedroom.
A really special property in the Upper East area. Ripe for a restoration-remodel, this home was built in the 1920's and still features many of it's original details. With our after-rain weather, they had a nice fire burning in the front living room's fireplace which immediately drew us in. The 1920's charm is still very alive and well in this unique home on State Street.